Hello and Welcome to the 2014 Fall YA Scavenger Hunt!
I am Cyn Balog/ Nichola Reilly, your hostess for this leg of the hunt.
About Me
I write and read just about anything.
I like to bake pies and do crossword puzzles.
I am obsessed with caramel and zombies, but would probably not like a caramel-covered zombie.
I don't drink coffee because caffeine has been known to keep me up for days.
On this hunt, you not only get access to exclusive content from each participating YA author, you also get a secret number. Add up the numbers, and enter it for a chance to win a major prize–one lucky winner will receive at least one signed book from each author on my team in the hunt! But play fast: this contest (and all the exclusive bonus material) will only be online until noon PST on Sunday, October 5th!
You can start right here or you can also go to the
YA Scavenger Hunt homepage
to find out all about the hunt. There are several contests going on simultaneously, and you can enter as many as you like! I am a part of the
GREEN TEAM
–but there are also other teams, and if you do the that hunt too you'll have a chance to win a whole different set of signed books!
If you'd like to find out more about the hunt, see links to all the authors participating, see the full list of prizes up for grabs, or if you get lost along the way, go to the YA Scavenger Hunt homepage.
Directions:
Below, you'll notice that I've listed my favorite number. Collect the favorite numbers of all the authors on the
GREEN
team, and then add them up (don't worry, you can use a calculator!). Hint: the secret number is highlighted in
GREEN
Entry Form: Once you've added up all the numbers, make sure you fill out the form here to officially qualify for the grand prize. Only entries that have the correct number will qualify. Rules: Open internationally. Anyone below the age of 18 should have a parent or guardian's permission to enter. To be eligible for the grand prize, you must submit the completed entry form by Sunday, October 5th, at noon Pacific Time. Entries sent without the correct number or without contact information will not be considered.
Now that all the technical stuff is out of the way, I'll introduce the author I am hosting on this hunt.
I am super excited to be hosting…
SUZANNE VAN ROOYEN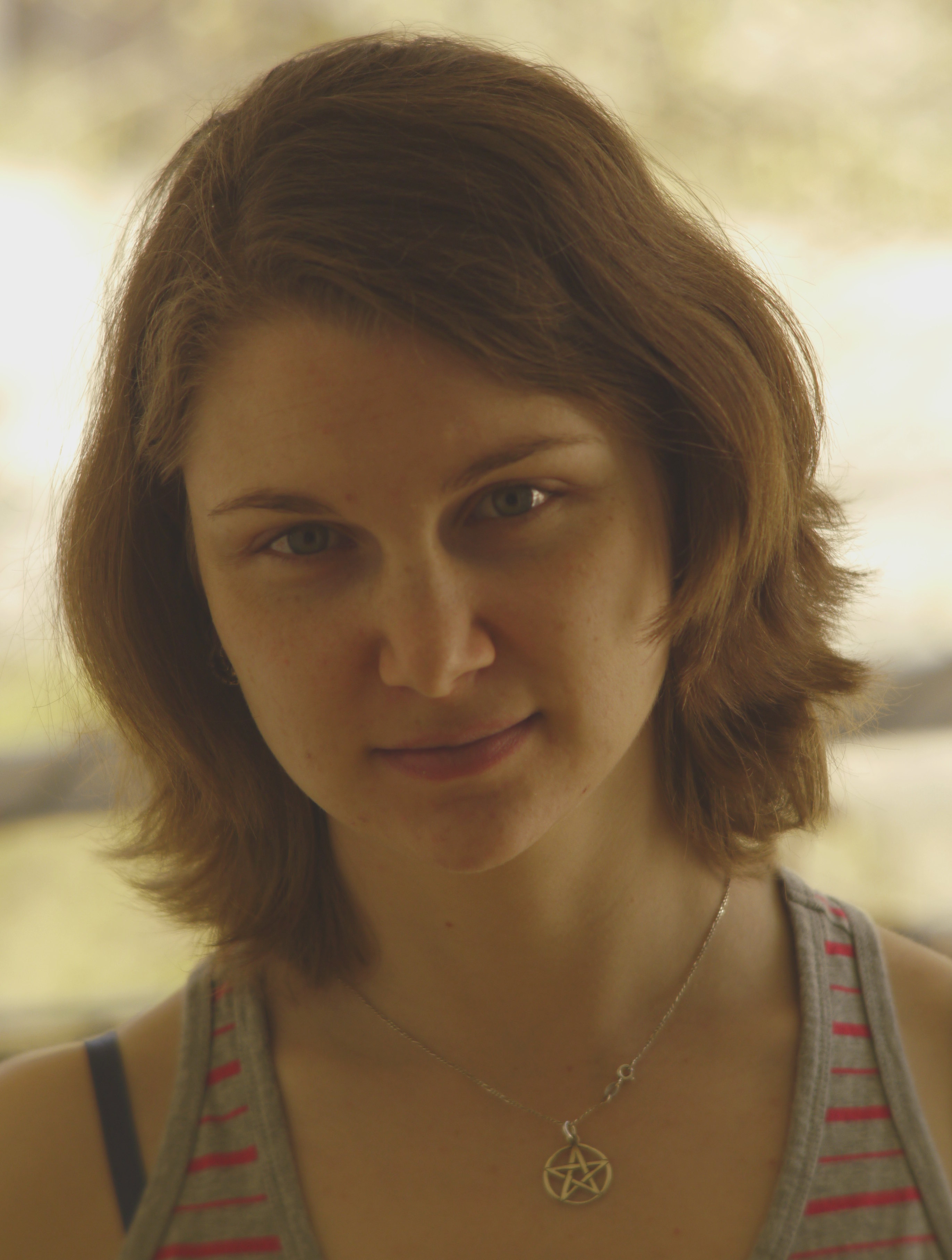 Suzanne's Bio:
Suzanne is a tattooed storyteller from South Africa. She currently lives in Finland and finds the cold, dark forests nothing if not inspiring. Although she has a Master's degree in music, Suzanne prefers conjuring strange worlds and creating quirky characters. When not writing, she teaches dance and music to middle schoolers and entertains her shiba inu, Lego. Suzanne is represented by Jordy Albert of the Booker Albert Agency.
________________________________ ___________________________
The title of the book Suzanne is highlighting for this scavenger hunt is:
THE OTHER ME.
Here is a little bit about it!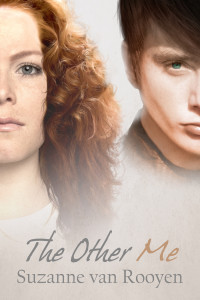 Fifteen-year-old Treasa Prescott thinks she's an alien. She doesn't fit in with the preppy South African private school crowd and feels claustrophobic in her own skin. Treasa is worried she might spend life as a social pariah when she meets Gabriel du Preez.
Gabriel plays the piano better than Beethoven, has a black belt in karate, and would look good wearing a garbage bag. Treasa thinks he's perfect. It might even be love, as long as Gabriel doesn't find out she's a freak. As Treasa spends time with Gabriel, she realizes she might not love him as much as she wants to be him, and that the reason she feels uncomfortable in her skin might have less to do with extra-terrestrial origins and more to do with being born in the wrong body.
But Gabriel is not the perfect boy Treasa imagines. He harbors dark sec
rets and self-destructive tendencies. Still, Treasa might be able to accept Gabriel's baggage if he can accept who she longs to be.
EXCLUSIVE CONTENT FROM SUZANNE AHEAD!!
Mix-tape Music
The Other Me is about two complicated and conflicted young people who find each other and themselves in music when Gabriel starts playing piano for Treasa's school choir. Music is an integral part of the story, be it Beethoven or Marilyn Manson. Every song or piece mentioned in the book is important to my characters and often lends extra meaning to the scenes or provides subtext to what's happening in the main storyline.
In the novel, Gabriel lends Treasa the album Mechanical Animals by Marilyn Manson. At the time, I considered having Treasa reciprocate by making Gabriel a mix-tape, but it never happened in the story. So here's the mix-tape Treasa would've made Gabriel with a note about why she chose these songs. The Other Me is set in the year 2000, so some of these are definitely a blast from the past!
Dear Gabriel,
Thanks so much for lending me 'Mechanical Animals.' I wasn't sure I'd like it, but I actually kind of love it. There's something really honest about Manson's lyrics, which I appreciate, even if the CD cover is freaking my mom out.
Since you lent me your album, I thought I'd make you a mix-tape – well, CD I guess, to say thank you! Here's why I chose these songs.
1. This is my favourite choir song and I think you play it so much better than we sing it. Have you seen The Thin Red Line? I love that the movie opens with this song playing in the background.
2. Another choir favourite. We sang it last year, but I think we would've sounded so much better if you'd been the one playing the piano for us then.
3. This one's obvious! It's been a favourite of mine for ever, but I don't think I've ever heard anyone play it as well as you.
4. This piece reminds me of a Jo'burg storm. Have you played this before? If you have, I'd love to hear you play it sometime.
5. I know you're playing this next term and I just want to say WOW! I'm impressed already. I can't wait to hear you play this.
6. Before you introduced me to Manson, this was as about as close to heavy metal as I got. Still love this song. It's great for keeping me awake while I'm trying to do math homework. Also, I really like the lyrics...
7. Eddie Vedder rocks! Do you know this band? I'm sure you do. There isn't anything I don't love about this band so here's my favourite song off their album TEN.
8. I know I wasn't old enough to really know what was happening in 1994, but I'm so sad Kurt isn't with us any more. I wish I could've seen this band live just once. The lyrics of this are horribly ironic, don't you think?
9. This last song is actually kinda new to me. One of Jordan's recommendations, but I really like the guy's voice and I think the imagery conjured by the title is really cool. Jordan painted something like that last year. And of course the lyrics – this line in particular keeps haunting me:
"And what do you want? I want to change"
I hope you enjoy this music as much as I do. See you at choir practice!
_________________________________________________
Cyn here. Wow, guys, that sounds amazing. Boys with dark secrets? Sign me up! But really...I thought there would be
13
songs on this mix-tape, but it looks like just 9.
Maybe you can read it and come up with the other 4?
If you think THE OTHER ME is just what you've been looking for, you can order your copy on Amazon.
____________________________________________________
Ready to move on to the next link in the hunt?